Dr. Kimberly Gordacan, DC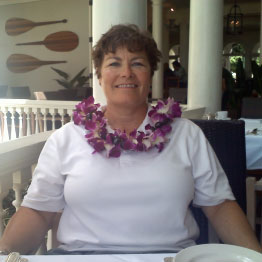 California Native, Graduated from Clovis High, Graduated Ricks College Health Science with an emphysis on Emergency Medicine, Graduated Pasadena College of Chiropractic Bachelor's of Biology and Doctorate of Chiropractic, Graduate of Life College of Chiropractic Extremity Adjusting (Dr. Kevin Heron), Graduate of Palmer College of Chiropractic West Sports Physician, Graduate Carrick Institute Function Neurology. Dr. Gordacan did Postceptorship in Monterey County before she took the Califonia Boards. Once she obtained her license to practice chiropractic she moved to Santa Rosa and worked with Dr. Fernando Ochucci at Chiropractic Associates. She then opened her own practice, Kimberly Chiropractic, in 1987.
The Doctor has been offering chiropractic care to the citizens of Sonoma County since 1986. Recognized by the California Chiropractic Association in 1991 for serving as the Secretary of the North Bay Society & again in 1992 for serving as the Vice President. 2010-2011. The International Association of Chiropractors Recognizes Dr. Gordacan As a Worldwide Leader in Health Care & Top Chiropractor. She learned Spanish giving commands to her dog, Consuelo, using only Spanish. She also learned Spanish while traveling to spanish speaking countries. Along with her Pet Therapy dog, Dr. Gordacan has been volunteering through the Sonoma County Humane Society at Catholic Charities with the Alzheimer Respite Group for the past 10 years. For 5 of those years, her other dog, Furlene, has also happily played fetch with the Alzheimer clients. Dr. Gordacan enjoys abalone & SCUBA diving in her spare time. She is a PADI SCUBA Association certified diver. Mountain biking, golf & rock climbing are enjoyed as well.